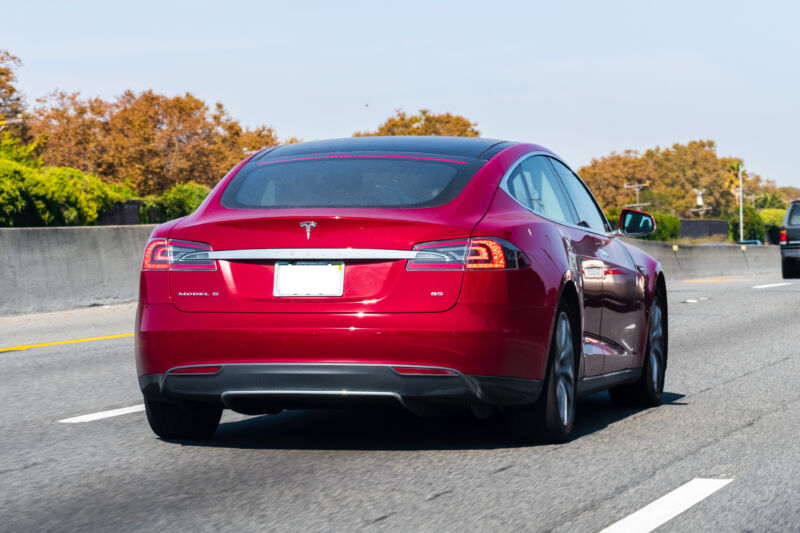 A Massachusetts man is facing a negligent-driving charge after his Tesla slammed into a police car that was parked by the side of the road. According to a state trooper, the man had Tesla's Autopilot technology turned on and said that he "must not have been paying attention." The crash occurred in December, but the defendant, Nicholas Ciarlone, was only recently charged in the incident.
NBC Channel 10 in Boston reports that the police car was parked on the left-hand side of Route 24, a divided highway in West Bridgewater, a town about an hour south of Boston. The state trooper had just pulled over college student Maria Smith and was asking for her registration paperwork when the Tesla slammed into his SUV.
This caused a pileup, with the police car crashing into the student's vehicle. The trooper was knocked back against the concrete barrier at the side of the road but was not seriously injured. Smith said she got glass in her hair when the back window shattered. And Smith told NBC 10 that the officer easily could have sustained more serious injuries.
Read 5 remaining paragraphs | Comments